PORTAGE Ceramic Awards 2022 @ TE URU WAITAKERE CONTEMPORARY ART GALLERY

25TH NOV 2022 - FEB 2023

Congrats finalists!


Stephen Aitken, Leigh Anderton-Hall, Greg Barron, Heather Bell, Maak Bow, Annette Bull, Oliver Cain, Peter Collis, Anna Crichton, Rosie Parsonson & Richard Darbyshire, Rod Davies, Peter Derksen, Mel Ford, Mandy Gargiulo, Evelyn Hodowany, Tracy Keith, Yueh Luo, Paul Maseyk, Kylie Matheson, John Parker, Richard Penn, Helen Perrett, Teresa Peters, Elena Renker, Rick Rudd, Takaaki Sakaguchi, Sylvia Sinel, Janna van Hasselt, Dorothy Waetford and Pip Woods.

https://www.teuru.org.nz/index.cfm/whats-on/portage-ceramic-awards/ ︎

mothermother @AOTEAROA ART FAIR NOV 16 - 20 2022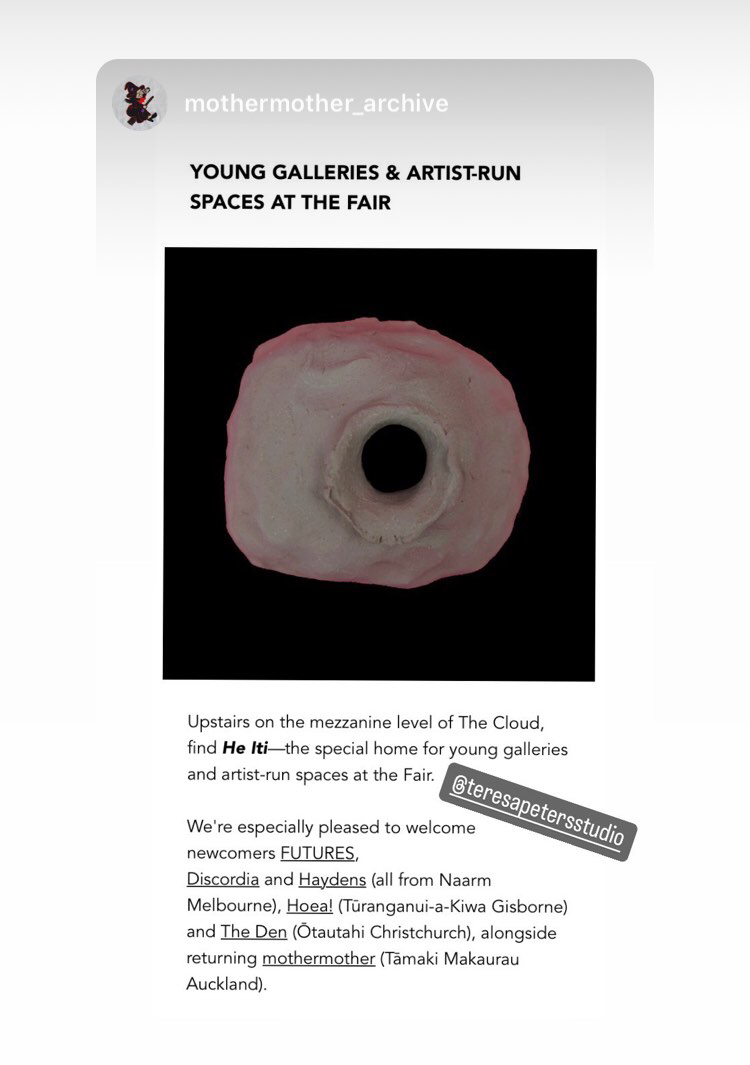 Teresa Peters, 'DISASTROUSFORMS.COM - Artefact No.1', Raw clay archived as a framed photograph, 700mm x 700 mm, Edition of 12, 2020 @aotearoaartfair 'Teresa Peters' Disastrous Forms 'explore disaster as the mother of revolution.' Riffing on tropes of archeology and anthropology, her 'primordial' clay pieces could be faux-artifacts. It's easy to imagine these heat-forged curiosities being excavated at some distant point in the future. Her works trace the rehabilitative potential of forms emerging from mata o Papatūānuku, Earth's surface, through the unstable lottery of making and firing.' Excerpt from 'Threads For Lost Mothers, or how she gained a Masters of Economics' by Hanna Scott. @teresapetersstudio #hannascott @mothermother_archive



OBJECT SWAP @OBJECTSPACE

AN EVENT HOSTED BY BECKY RICHARDS IN CONJUNCTION WITH WONDERLUMP, OCT 2022

https://www.objectspace.org.nz/events/object-swap/ ︎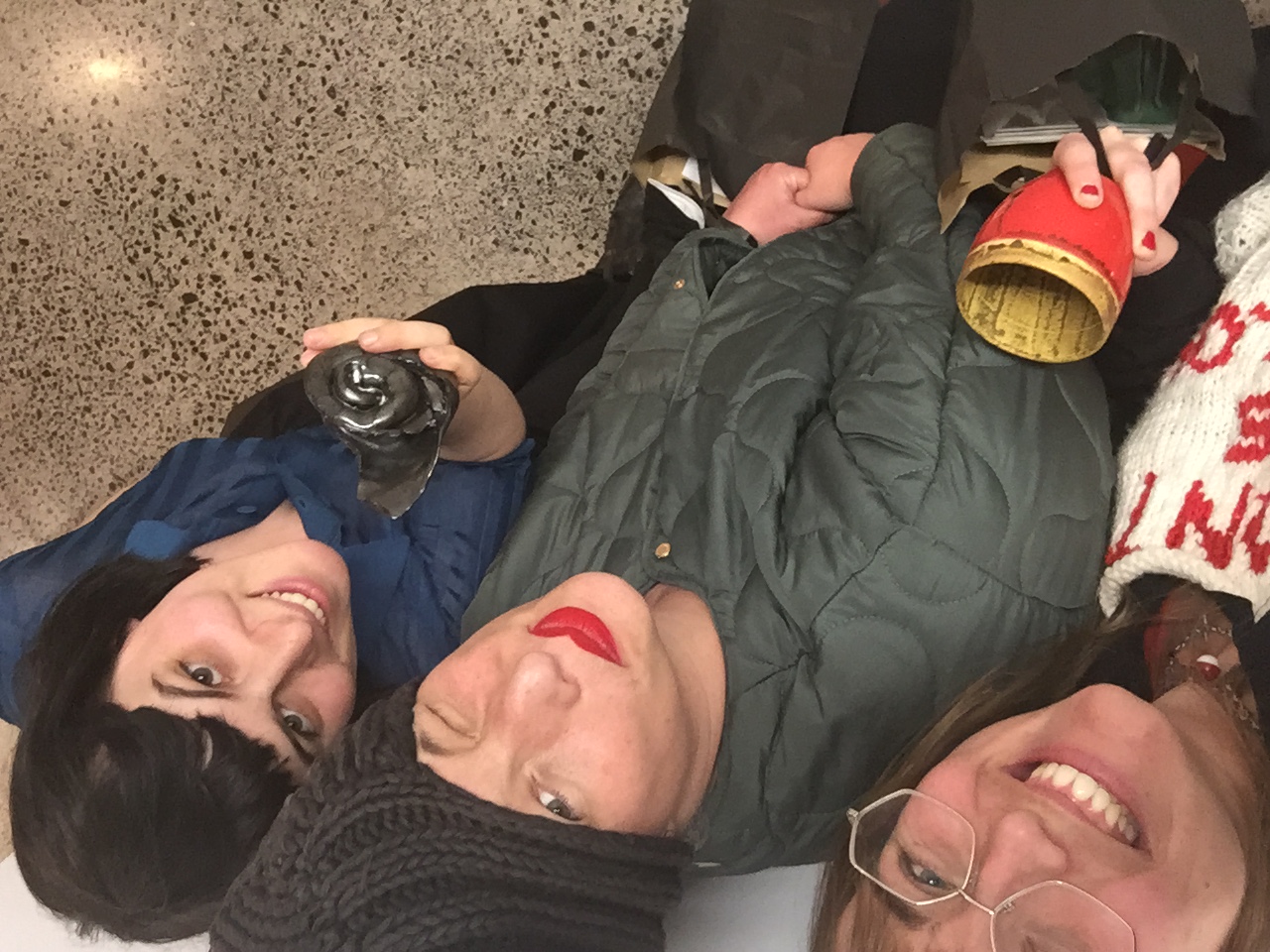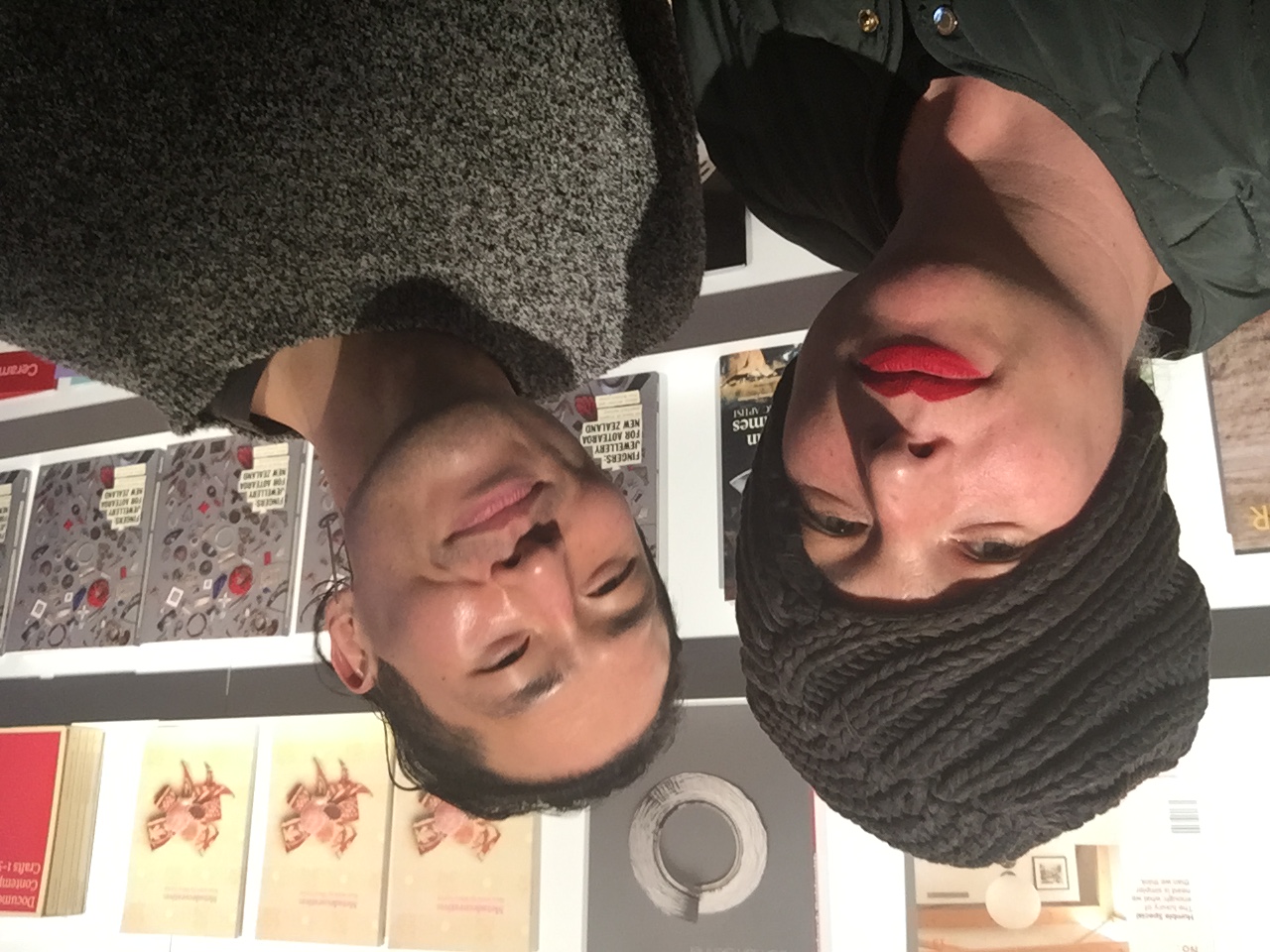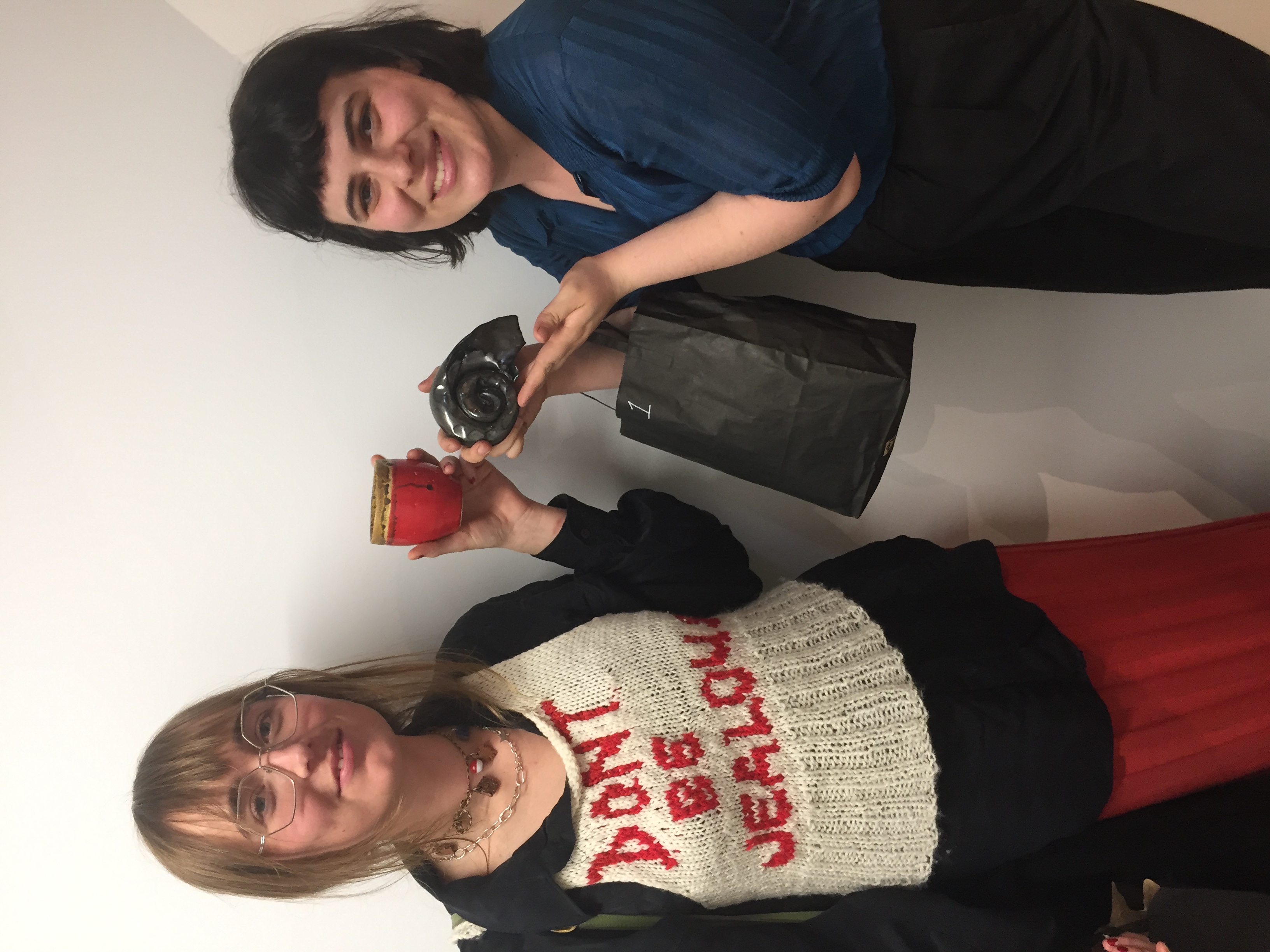 @georgi.a.rnold @namzeedidit @sunghwanbobbypark + my new aquisition—mug by @rebecca.steedman
From things flow

Publication Launch @RM Gallery
September 23rd 2022,
5:30 - 7:30pm
Shelley Simpson,
Kate van der Drift,
Kathryn Tulloch
& Teresa Peters
Designed by Kalee Jackson & essay by Charlotte Huddleston


RM is excited to invite you to celebrate the launch of From things flow, a publication created as a companion to the exhibition of the same name. The publication includes an essay by Charlotte Huddleston in which she reflects and responds to the exhibition and related events, and texts by the artists Kate van der Drift, Teresa Peters, Shelley Simpson and Kathryn Tulloch.


From things flow is an openly relational project that thinks through things. It is an intentionally haptic engagement of thinking via the process of making, and it is made of acts of conceptual and ontological curiosity. Physically and speculatively engaging with material is a way to experiment, explore, and express something. It is also a way to be in communication with lively non-human bodies. Via the artists' interest in materiality, processes, and temporality From things flow engages all of our senses: touch, taste, smell, hearing, vision. It also has space for what lies beyond our human senses; for sitting with the potential in ontological indeterminacy to make space for conceptual creation.

Charlotte Huddleston, From things flow


Held at RM in July 2021, From things flow was a collection of works, unravellings, experiences and events that queried the concept of agency both within and without our bodies.

The publication was supported through the RM publication and writing grants.

From things flow will be available to purchase at the launch for $30, cash or online transfer.


From things flow
Texts by Charlotte Huddleston, Kate van der Drift, Teresa Peters, Shelley Simpson and Kathryn Tulloch
Designed by Kalee Jackson
Soft cover
Published by From things flow with support from RM and Creative New Zealand, 2022
96 pages
ISBN 978-0-473-61831-5
Edition of 100
Printed at SOAR
Tāmaki Makaurau Auckland, Aotearoa New Zealand



ORB: PLACING INTO VIBRATION

TERESA PETERS
TORBEN TILLY
CHERYL FARTHING
@AUDIO FOUNDATION
JULY 13 - AUGUST 13 2022︎



"Our world is a complex matrix of vibrating energy, matter and air just as we are made of vibrations. Vibration connects us with all beings and connects us to all things interdependently…Quantum Listening is listening in as many ways as possible simultaneously — changing and being changed by the listening …perception at the edge of the new. Jumping like an atom out of orbit to a new orbit — creating a new orbit…[it] takes us below the surface of our consciousness and helps to change or dissolve limiting boundaries." [1]

Teresa Peters explores ceramics as a crystalline matrix from deep time to deep house—transforming clay into fluid digital realms and quartz vibration. Navigating collections to collective consciousness—recent projects echo "the club" or "healing circle" as collective spaces of transformative experience.

Touch as a geomorphic force. Haptics and piezoelectric pressure on quartz trigger ceramics glazes, volcanic eruptions, communication devices like mobile phones and the human third eye. We resonate with the frequencies of quartz crystals as every cell in the human body has a geometric crystalline structure. Ammonites to Ammolite—breaking new ground.

Cheryl Farthing plays flute, sansula, drums and chimes, a powerful shimmering, multi-layered resonance. They accompany traditional quartz crystal sounding bowls, used in healing for hundreds of years that ripple through the body like a natural ultrasound—touched by their alchemy we are forever transformed.

Spinning chthonic bodies into audio-visual spheres to create patterns of shifting moments of connection and discordance, touch as alchemy, "…and by touching [the aural with the visual] put into play the whole system of the senses"[2]

Taking cues from spectral and minimalist music traditions alongside the healing aspirations of new age and deep listening music, Torben Tilly explores the psychoacoustic properties of combination tones in conversation with Teresa Peters' clay-based moving image work and the microtonal vibrations of Cheryl Farthings' collection of quartz sounding bowls. Together they investigate a crystalline inter-connectedness—between the material qualities of sound, the digital, moving image, and object that manifests as an act of 'placing-into-vibration'[3].



QUARTZ SOUND JOURNEY EVENT - August 6

(Limited capacity - please register with the Audio Foundation)


---

[1] Pauline Oliveros, extracts from Quantum Listening: From Practice to Theory (To Practice Practice). Web: accessed 25 June 2022.

[2] Jean-Luc Nancy, Listening, Fordham University Press, New York, 2007.

[3] Francois J. Bonnet, Underneath Listening in Spectres Volume 1: Composer l'écoute/Composing listening, Shelter Press, 2019.